Calypso high back Fabric Office Chair (Choice of 3 colours) CH1800
Budget office chair with high back,designed for office enviroments and suitable for upto 8hr continual use.
Price Excludes VAT and includes...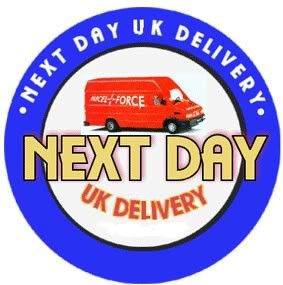 Shown here with 'OPTIONAL' arms
PLEASE COMPARE OUR PRICES! WE ARE THE CHEAPEST! If you have seen it cheaper...call us we will beat it if we can!
Distinctive modern design
DIMENSIONS

SEAT D:420 W:490
BACK H:560 W:440
SEAT HEIGHT: MIN:450 MAX:570
Material:Fabric
Suitable for 24 Hour Use.
Free next day delivery to UK Mainland on this chair.
Supplied flatpacked, some easy self assembly required.
This office chair carries a 5-year component guarantee and a 2-year upholstery guarantee.
Colour - Charcoal/Claret/Royal blue





BS EN 1335 (2000) Part 2 - structurally suitable and sufficiently stable for use as an office chair for up to 8 hours a day by persons up to 110kg (18 stone) in weight.
While every effort is made to ensure the images used to sell the item accurately reflect the item advertised, it is not always possible to ensure the item received will identically match the images we use. This is due to the differing nature of colour schemes and monitors used by individuals viewing the item(s) on line. To get around this we offer a FREE service to supply a colour swatch of the fabric you require before you purchase. Please ensure you take full advantage of this service as we cannot accept back items due to the item not being the colour you expected. Just contact us for details